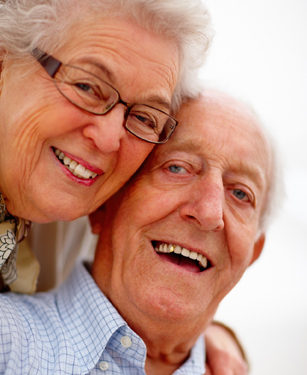 Insight from marriages that have lasted more than 60 years.
It's February again and the calendar is telling us that it is time for you to celebrate the love of your life. Since the 15th century, Saint Valentine's Day has been a day set aside as a day in which lovers show their love for each other.
Working among seniors, I have a front seat to witness "long-love" – marriages that have reached the 60 year anniversary milestone. One senior recently told me that his favorite thing about being married for over 60 years is that "almost every memory has her in it".
I stood with an elderly man as he wept. It was our first meeting and he couldn't speak as the sobs overtook his body. I told him that he could take as long as he would like. He kept crying. After a very long time, he was able to tell me that his wife of 68 years had recently passed away. He continued to weep.
Coming up for air, he told me that he was so embarrassed to be crying like this. He felt as though he wasn't being a "strong man"…. but, he said, "I just loved her so much, I can't help it."
I smiled and thought… my husband better weep like this if I'm the first to go.
It's possible that other men will judge this man harshly (although, I doubt it), but I assured him that every woman dreams of being loved so deeply that their husband falls apart from heartbreak when she's gone.
Long-love. True love… It's what every couple aspires to when they say their vows to each other on their wedding day. Not every couple makes it for reasons that are painful and profound. But many do – and we celebrate with them the blessings of long-love.
Mother Teresa said that, "the hunger for love is much more difficult to remove than the hunger for bread." Being loved and cherished is a deeply compelling need in our lives – at any age. We long to be loved for every part of us, even in spite of our failings.
It takes tremendous courage to open up our hopes, disappointments, fears, pain, shortcomings and dreams to others. When life pressures mount, however, it is virtually impossible to hide our raw self from those closest to us. And our spouse is, by definition, one of the closest.
Those who are experiencing the blessing of long-love have had their raw self exposed – and their partner, with full and experiential knowledge of their shortcomings forgives, accepts, loves and cherishes.
This loving response that is found in long-love is perhaps one of the most tangible analogies available to human beings of God's far-reaching love for each of us. And, in this aspect, those who are blessed with long-love are blessed with a powerful framework in which they can explore and experience God's tireless cherishing love for them.
And so, in honor of their experience, we turn to those who have reached their 60 year anniversary (or beyond) and ask them for insight and advice. Here's some of what they offer:
"The hardest challenge in my marriage was me. I wish I had known that earlier."
"Marry the right person, that's the most important part. I picked a good one!"
"Marriage isn't 50-50. Sometimes, you have to give the whole 100 all by yourself."
"I wish I had done more of the things she asked for – she wanted to have adventures. I wanted to save money. I regret it and now she's gone."
"The best thing that happened to our marriage was when we found a relationship with Jesus. That was the major turning point for us."
"The hardest stages of marriage are at the start…and, I guess at the end, too."
"She worked so hard when the kids were young. I just expected that she would. I wish I had really understood how important that was. She was a good mom and now I have kids and grand kids who visit me. She did a really good job."
This Valentine's season, ask yourself, "Who will weep with heartbreak when I'm gone?" The answer will very likely be the exact same people to whom you have extended God's far-reaching love throughout your life – the people who have been exposed as being less than perfect – the ones to whom have given God's grace, forgiveness and understanding. They are the very people that you cherish today. Happy Valentine's Day.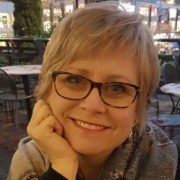 Sharon Simpson
Sharon Simpson is the Director, Communications and Stakeholder Engagement at Menno Place, a senior's campus-of-care located in Abbotsford, BC. She regularly writes for Menno Place, The Light Magazine, and the MB Herald.
Menno Place